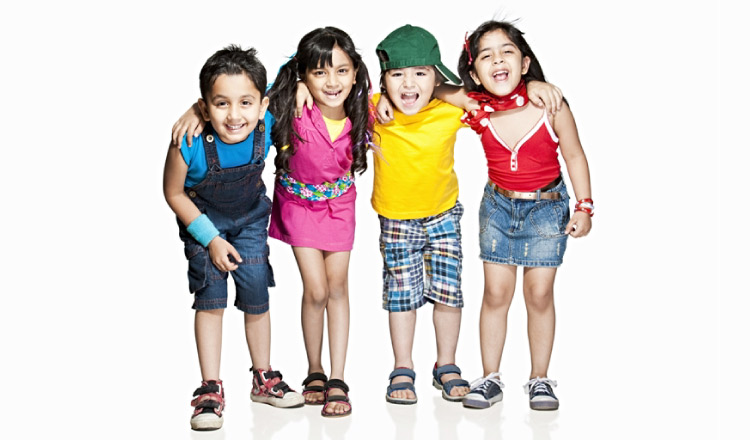 No matter whether it is a an adult or a child, everyone likes to wear from trendy collection of dress filling their wardrobe. The confidence that one can gain through a comfortable, stylish dress is priceless. It is same in the case of Kids wear. We offer childrens wholesale clothing with wide range of collections. Make them always comfortable with best fit and matching. Party wear, Sportswear, Casual or ethnic, formal, western, or night wear no matter whatever your kids want to wear, we are into childrens wholesale clothing from years of experience in industry.
The season of celebration is ahead with fun and colors. Pretty designs, color combinations, trendy styles are very attractive to kids. We engaged in wholesale kids clothing and wholesale baby clothes now, it's the perfect time to purchase at reasonable price foreseeing the festive seasons. The materials of
clothing includes –
• Cotton   • Silk   • Crepes   • Georgettes   • Chiffons   • Jute   • Jeans etc
It is adorable to see kids dressing up in most cute way. Also, it is also important to select the most appropriate wears for them. The type of dresses that has been widely used for girls are,
• Frocks   • Tops   • Printed casual frocks   • Salwar suits   • Printed skirts and tops
• Sleeveless party wear   • Romper for babies   • Gown   • Slim fit jeans   • Dungaree etc
and for boys,
• T-shirts   • Normal shirts   • Shorts    • Half sleeve shits   • Cargo pants   • Track pants
• Capris   • Hooded Sweatshirt   • Slim fit jeans   • Night wears
There are other ethnic wears separate for boys and girls
Most used ethnic wears for girls in Indian culture
• Lehenga   • Choli   • Party gown   • Patiala salwar   • Salwar net suit etc.
Most used ethnic wears for boys in Indian culture
• Pathani Suit   • Kurta paijama   • Kurta, Waistcoat and Breeches Set etc   • Shirt and dhoti
Frock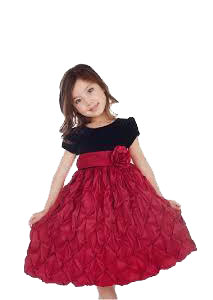 Girls always love to dress and their parents love their daughters to be seen a s a princess in beautiful frocks. Frocks are the best attire for little daughters in every occasion.
Gown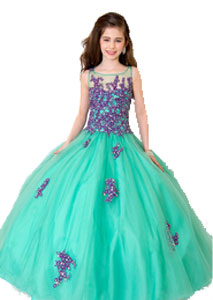 Gowns are the other classy apparels for daughters. It would be perfect wear for weddings and ceremonies. The royal look that gives will never can be replaced with any other dress.
Indian traditional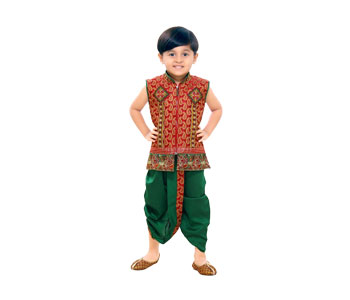 Indian tradition will always grant you the selectionof different color combinations. Salwarsuits, Saree style dress, Lehenga choli sets and Pattupavada etc.are the popular traditional wears where cute little girls can be adorned.
Party wear Jackets and Coats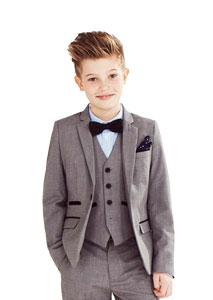 The cool out fit for cute boys. To give a semi formal look for parties and events this clothing will be perfect one. More than vibrant colors light or dark colors will suite for jackets. Boy children look smarter and so graceful in this attire.
Ethnic Wear
Tradition values are blended with the dressing styles. Traditional wears include dhoti kurta sets, kurta pajama sets and sherwanis. If your son or daughter wants to be unique, traditional wear would be the best choice. It is available in variety of designs and colors.
Isn't it important to get the quality garments? Customers always look whether the color fades or will last for long and other criteria. From the many textiles which offers children's wholesale clothing in Kochi, it is quite important to choose the best meeting the customer needs. Trends garments has wholesale kids clothing and wholesale baby clothes satisfying these requirements with various dress patterns. We focus on timely and best quality delivery which available in different brands providing wholesale kids clothing and wholesale baby clothes. Contact us to know more about different pattern dress stock and explore the new trendy designs.